UTEMASTER LOAD LID ACCESSORY - Standard Rails, Standard Load Lid Holden Colorado 2012-2020
HOLDEN COLORADO 2012-2020

200kg Load Rating
The Utemaster Cast Aluminium Side Rails are the toughest Side Rails on the market. Constructed from solid aluminium and rated at 200kg you can trust them to hold the gear you load onto the back of your lid. 
To suit Standard Load-Lid Part#SR1550A 
To suit Sports Bar Load-Lid Part#SR1550A-SB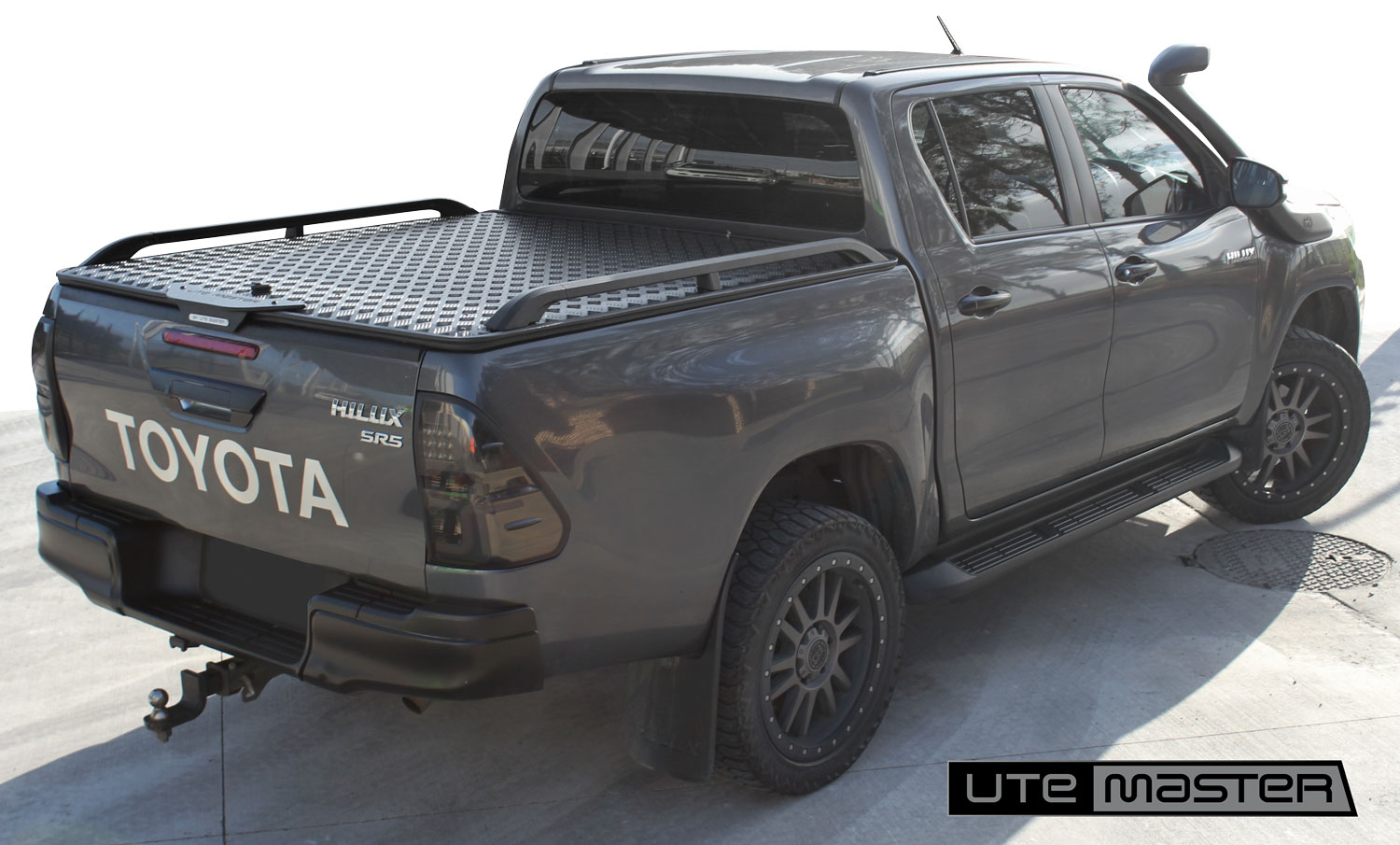 How is it made?
Made from a hybrid between solid Cast Aluminium and Aluminium Extrusion, this side rail is completely plastic-free and does not leave strength to chance.
Through experience, we have found aluminium to be a tough, durable and rust-resistant material that has a high strength to weight ratio. 
Strength Test #1
The Cast Side Rail is load rated at 200kg in keeping with the AS 1235-2000 Roof Rack standards.
To pass this test it has to be taken to the extremes!
Strength Test #2 
Side Rail vs Two-Tonne Ute
What would happen if you ran it over with a ute? Let's find out! 
Strength Test #3
Can the Cast Side Rail restrain this 455HP Nissan Silvia beast?
Watch to see what happens. 
Sleek Appearance
The design of the Cast Aluminium Side Rail gives a sense of aerodynamics and strength with it's uninterrupted flowing lines stealth black finish.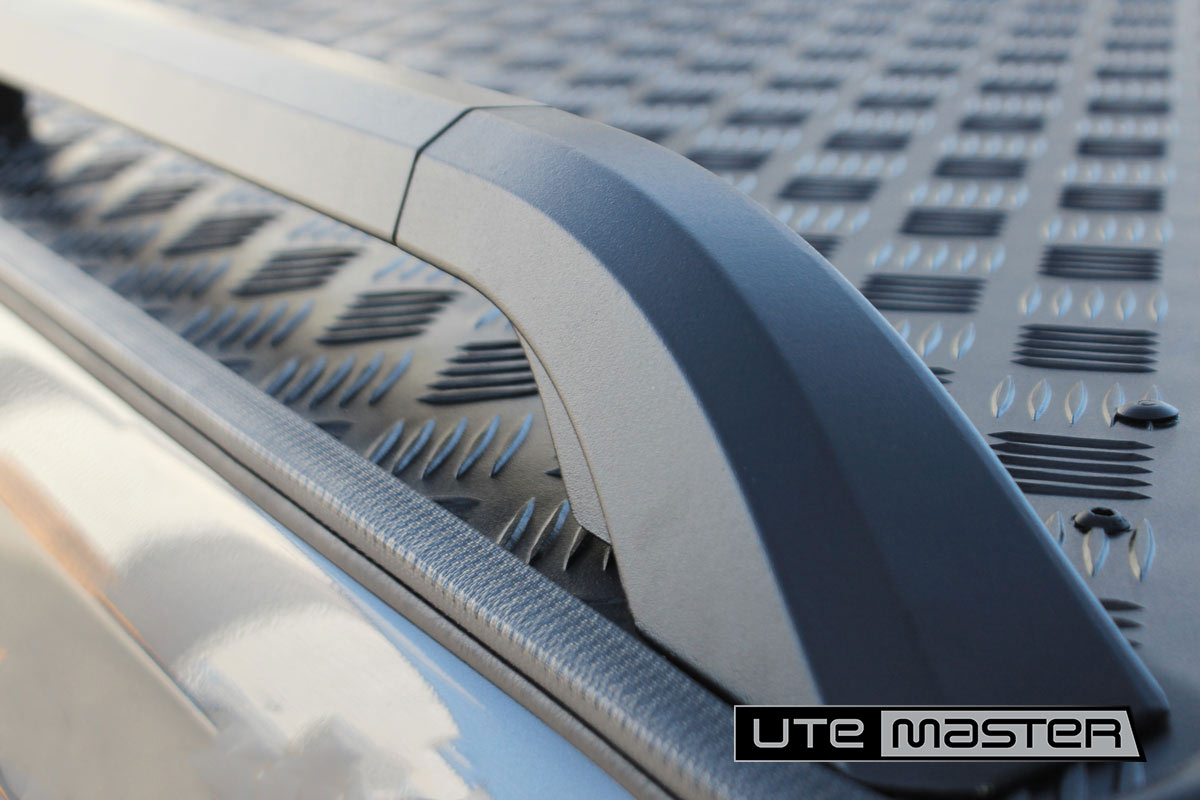 Frequently Asked Questions
Q.) How do Cross Bars work with the Side Rails? 
A.) The Cross Bars mount directly onto the Side Rails, this allows you to mount bikes, rooftop tents and all kinds of other roof rack accessories to your Load-Lid. 
Q.) Can I use side rails to secure my load?
A.) Yes! Side Rails can be used as tie points for securing gear on your Load-Lid
Q.) What are the Cast Aluminium Side Rails load rated to? 
A.) 200kg 
---